The rotomolding
The leader in rotomolding in the west-Indian-Guyanese market, PROCAP creates, designs and sells recovery tanks with rainwater, septic tanks and wastewater treatment.
Polyethylene material (PE)
In rotational molding, polyethylene is one of the most used materials. This material offers interesting characteristics
(lightness, ease of processing, chemical resistance) for the manufacture of various products.
Rotational molding is based on different stages:
The Polyethylene material is introduced into a metal mold in powder form;

The mold is then rotated so that the material comes to cover the entire internal surface of the mold ;

The assembly is then introduced into a baking oven ;

Once the melting phase is complete, the mold, still in rotation, passes into a cooling cell ;

Once the plastic has solidified, the part is taken out of the mold and sent for finishing.
The advantages of rotational molding:
The design and production of a part without assembly or assembly results in significant savings.
The manufacturing process is economically viable for small, medium or large production.
Manufacture with 100% recyclable materials !
The cost of making a mold and its tools remains low compared to other production methods.
Uniform wall thickness and possibility of modification without modifying the mold.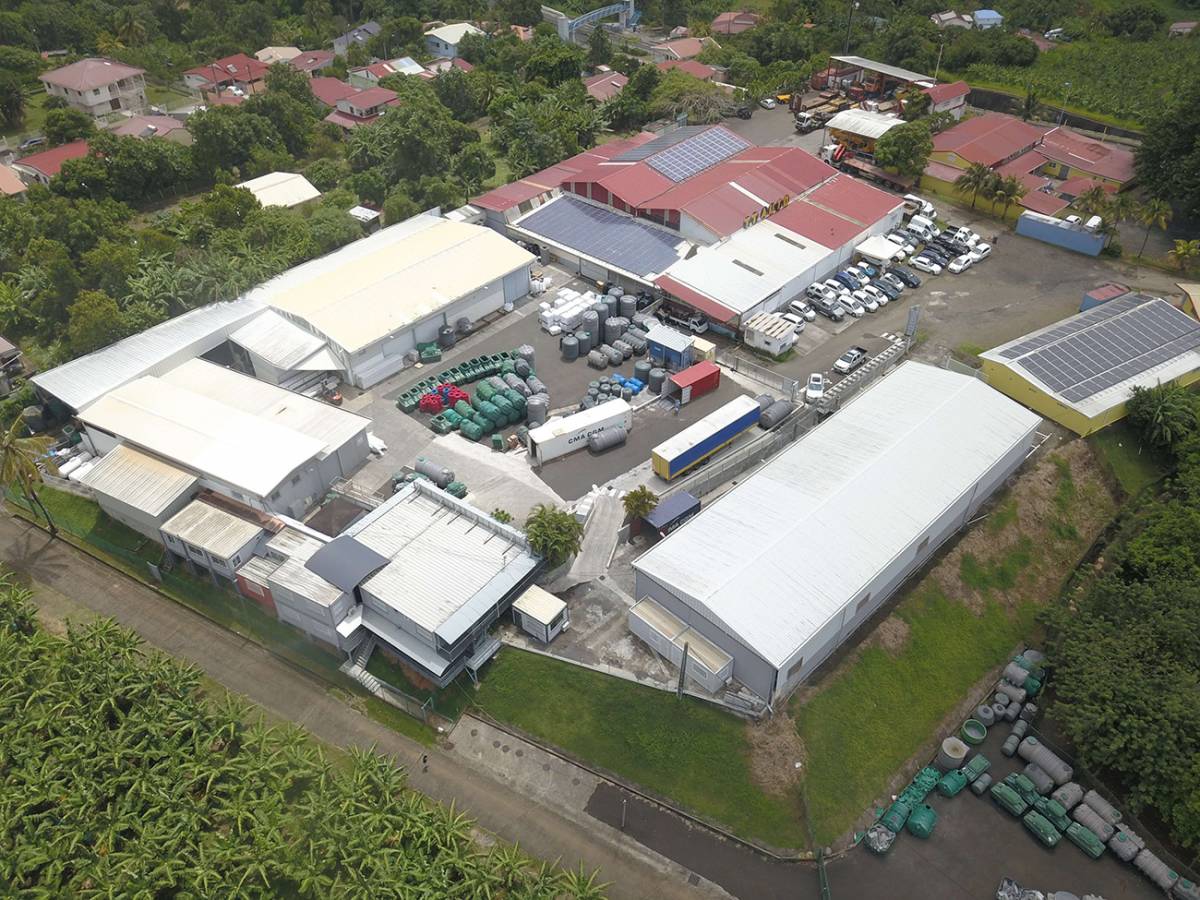 Three production units for closer proximity

In an effort to offer the immediate availability of our products and accessories, we have three manufacturing units, one in the artisanal area of Pelletier in Lamentin-Martinique, the second in the heart of the area of Jarry in Baie Mahault- Guadeloupe and the last in the area of Colery III Cayenne in Guyana.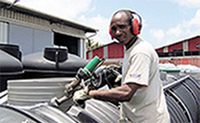 Manufacturing lead time
All our production is available in stock with small and medium capacities. With regard to large capacities, we are committed to providing our distributors with short deadlines.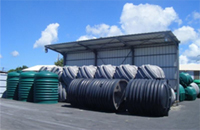 Innovation & quality are our priorities

We evolve our products by constantly introducing technical improvements. We strive to provide our distributors with high-quality manufacturing standards that meet strict specifications. Our team of qualified technicians is able to respond quickly to adaptations to the hollow bodies. (Additional holes, mounting, accessories, addition of grommets, welding…)
Do you want to produce rotomolded parts on request?
Procap can assist you in carrying out a rotational molding project. From the preliminary technical study to delivery, including the technical proposal meeting the requirements of the part.
Contact us!

Customer Service +
We can organize on-site interventions to carry out repairs on damaged tanks.
We have professional equipment that allows us to weld or seal holes.
We also offer various arrangements according to needs or requests.